Whoo Hoo! UserWay is trading on the Tel Aviv Stock Exchange (TASE) under the ticker symbol "UWAY." On the first day of trading, the stock price increased by 50%. The company also ended 2021 with $5 million in annual recurring revenue (ARR), which is a 400% increase from the year before!
Everyone on the UserWay team truly appreciates the support and trust our clients, partners, resellers, affiliates, agencies, investors – and especially the disability community – have given us. Without your help, this important milestone could never have been reached.
"Before UserWay, becoming web-accessible and compliant was neither easy nor quick. And it was prohibitively expensive. Especially for young companies and startups," Allon Mason, CEO of UserWay, said. "UserWay not only pioneered this category, but we've continued leading it ever since."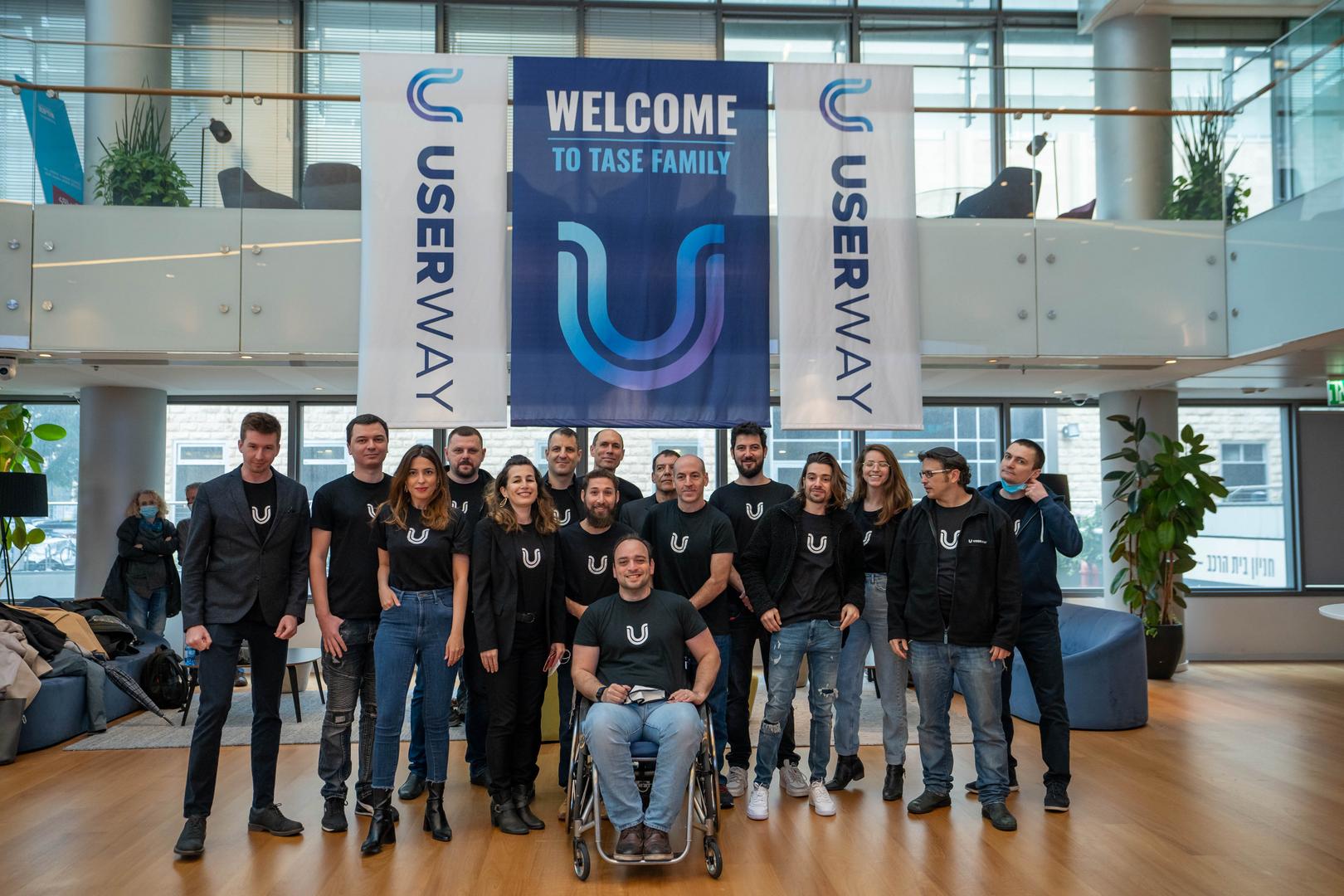 Why Digital Accessibility Can't Be Ignored
There are more than one billion people with disabilities worldwide, which accounts for 15% of the population. In recent years, following the outbreak of the Covid pandemic and the restrictions imposed by governments around the world, the number of people who rely on digital access for purchases and government services has soared.
Organizations of all sizes need a comprehensive solution that remediates accessibility violations across all their digital assets. Hand-coding such fixes for the world's more than 200 million active websites is not feasible.
The most efficient way to ensure accessibility for all people, regardless of their abilities, is to implement solutions that involve at least some level of automation.
People with disabilities need the option to navigate websites with just a keyboard, hear content while using a screen reader, and be able to use assistive technologies to complete online forms and make purchases. Most websites either do not offer this type of functionality or don't do it well.
Leaders around the world aren't going to allow the status quo to continue. The Web Content Accessibility Guidelines (WCAG) are continually being added to new accessibility regulations.
Australia, Canada, China, Denmark, the European Union, Finland, France, Germany, Hong Kong, India, Ireland, Israel, Italy, Japan, Netherlands, New Zealand, Norway, South Korea, Sweden, Switzerland, Taiwan, the UK, and the United States (at both the federal and state levels) reference the WCAG standards.
In the United States, the Americans with Disabilities Act of 1990 (ADA) is used to enforce digital accessibility rights, which has been contributing to the recent rise in accessibility-related lawsuits.
How UserWay Helps Organizations Get Compliant
When the UserWay suite of products and services are used on a website, it quickly becomes more accessible for people with varying degrees of disabilities, including those who rely on screen readers and other assistive technologies.
Since software developers are not required to achieve accessibility, UserWay is able to offer a rapid path to compliance with a minimal investment of time and resources.
Beyond the AI-Powered Accessibility Widget UserWay is best known for, our clients have access to Accessibility Scanning and Monitoring (an advanced scanning tool for developers); manual audits; an empathy lab staffed with accessibility experts with various types and degrees of disabilities; and consulting and professional services.
A fully managed compliance service for enterprise and public sector clients is available as well, that includes a $1 million commitment, testing by blind staff, statements of compliance and other services.
And this is just the beginning!
The IPO won't change any of the industry-leading accessibility services UserWay provides. In fact, it's only going to make the company better. We have lots of new tools, partnerships and innovations in our pipeline, and we don't have any plans for slowing down until the world is barrier-free for people with disabilities.
"In just 5 years, we've built the most incredible accessibility technologies used by millions of people every day online," Mason said. "I can't wait to see what the next 5 years will bring."