PDF accessibility, for documents that don't discriminate
Make your files accessible for people with disabilities, better for your teams, and compliant for your organization. PDF accessibility transforms digital documents to meet ADA regulations and WCAG 2.1 & 2.2, PDF/A & PDF/UA standards.
Digital document compliance made easy
UserWay's full PDF accessibility solution leverages AI-powered automation and manual PDF remediation processes to accelerate WCAG + ADA compliance.
Section 508, U.S. Department of Health and Human Services (HHS), WCAG AA, HIPAA, PDF U/A (Universal Accessibility) standards
What accessible documents are you working on today?
Microsoft Office Files
Get instant accessibility when exporting to PDF
Seamlessly integrates with Microsoft Office files

No technical or compliance expertise required

Tests and fixes accessible document errors in real-time

Exports accessible documents in minutes

Reaches maximum accessibility compliance at reduced costs

Outperforms accessibility functionality of Microsoft Word

Meets compliance for PDF/UA, PDF/A, Section 508, & WCAG 2.1 & 2.2 AA

Supports document accessibility in 42 languages
Existing PDFs
Ensure your PDF archives comply with WCAG, PDF/UA, PDF/A and the ADA
Updates PDFs linked to or embedded in your site to ensure their contents are accessible for users

Powerful PDF remediation tools to test, remediate and verify your PDF documents

Maximizes productivity, accuracy, and efficiency

Navigates PDF accessibility challenges with ease, including PDF tags, tables, lists, and tables

Meets compliance for PDF/UA, PDF/A, Section 508, & WCAG 2.1 & 2.2 AA

Enhances audience reach with multilingual PDF remediation
Your path to
MS Office

accessibility

It's easier than ever to reach compliance and meet accessibility standards to improve the reading experience for any audience.
Step 1
Launch the UserWay Accessibility Wizard in Microsoft Office to fix your accessibility violations.
Step 2
Once all accessibility errors have been fixed, instantly save your document as a fully accessible Office document and a matching PDF.
Remediate published
and archived PDFs at scale
Make any number of PDF pages accessible in a snap and meet PDF/UA and PDF/A standards.
UserWay's PDF Accessibility Solution takes care of your digital document accessibility needs at any stage of the PDF production process.
Here's how we fix your most notorious
PDF accessibility
bugs
When digital documents are not accessible, they pose major barriers in the workplace. Get UserWay's automated PDF accessibility solution to easily address the most common problems in your digital documents.
Structural flaws
Disorganized flows make it tough for people using assistive technologies to navigate and comprehend content
Missing image alt text
Incomplete or lacking image descriptions in alt text exclude users with disabilities from experiencing images
Text troubles
Un-selectable text in scanned documents or images hinders assistive technologies, reading, and searching
Navigation nightmares
Broken or poorly labeled hyperlinks block users from moving through documents smoothly
Unusable form fields
Lack of clear labeling for fields prevents form completion for all users, particularly those with disabilities
Tables and lists
Malformed tables, without proper row and column headings, prevent users from navigating tabular data
Document accessibility starts here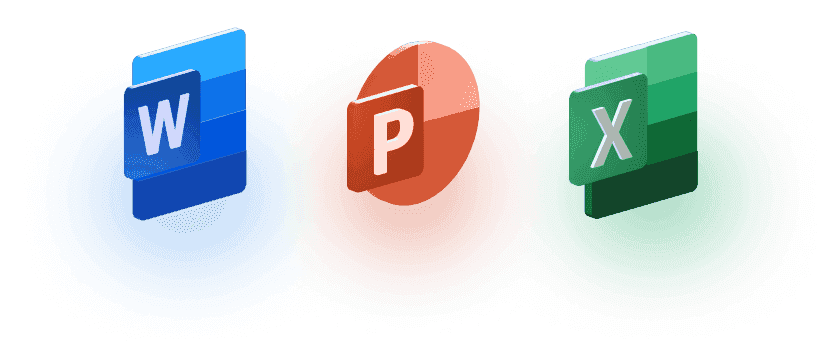 Document accessibility in MS Office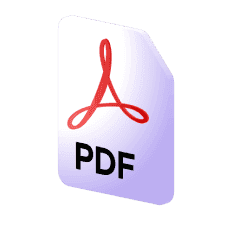 PDF accessibility
Popular questions
Get your questions answered or contact us to learn more!
Document accessibility ensures your PDF content is universally understandable, navigable, and barrier-free, regardless of your readers' abilities. A truly accessible PDF will work harmoniously with assistive technologies such as screen readers, screen magnifiers and text-to-speech software. Making PDFs accessible requires technical expertise, intentional formatting and awareness of accessibility laws, standards and guidelines.
Adding accessibility into documents promotes inclusivity, fulfills legal requirements, improves user experiences, and maximizes the reach and impact of information. It's a fundamental element to building an accessible and equitable society where everyone has equal access to knowledge, information and opportunities.
PDFs are the preferred downloadable document type on most websites (sales sheets, e-books, applications, financial statements, etc.). As such, end users from all backgrounds, including people with disabilities, rely on them to get important content. PDF remediation helps this critical demographic have access to related content without barriers. It also helps your company meet compliance standards and provides equal access to all people, regardless of their abilities.