Access First-Class Defense Against Accessibility Claims
Your business' digital assets are under the spotlight.
The rise in web accessibility lawsuits is a growing concern for businesses of all types and sizes.

Whether you're facing an accessibility-related lawsuit, demand letter or want to mitigate your risk of litigation, our seasoned team of legal experts has you covered.
Get Personalized Legal Counsel and Assistance
UserWay's attorney-led program provides you with a unique blend of legal and technical expertise, offering you the highest levels of legal protection.
Access personalized legal support and advice
Benefit from continuous compliance protection
Receive additional support services (discovery, settlements, agreements, and more)
Reach Full Compliance with an Attorney-Led Team
Our pioneering legal team fosters a holistic approach to digital accessibility, affording you legal coverage across all aspects of accessibility, technology and legal regulations. This winning formula provides you with water-tight protection against lawsuits, with digital accessibility experts in your corner.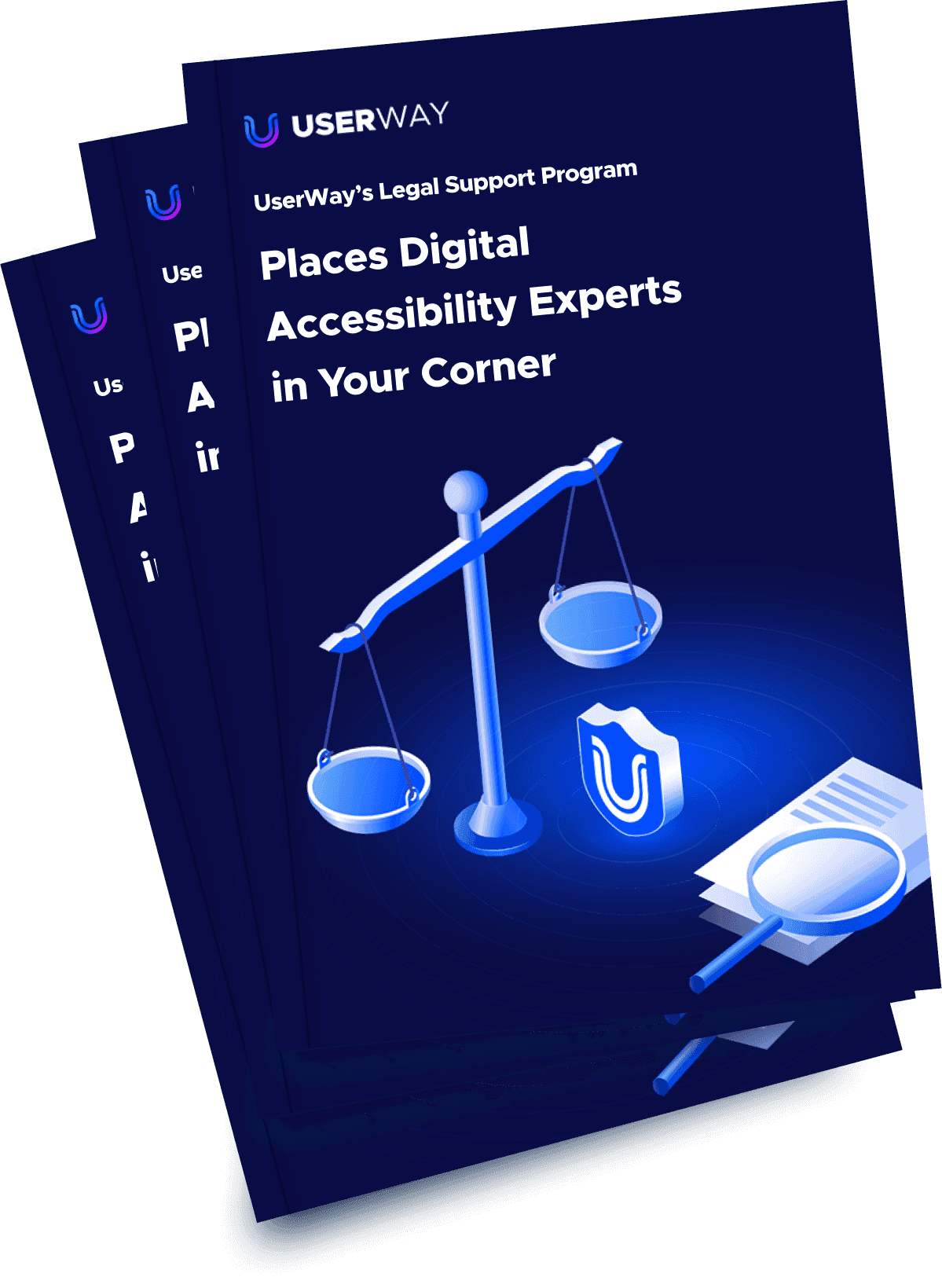 Navigate Your Legal Challenges in 3 Steps
step 1
Get in touch with our Legal Support Team as soon you can
step 2
We assess your web accessibility legal case and issue an Advisory, based on similar cases we've worked on
step 3
Consult with our Legal Support Team & experienced litigation attorneys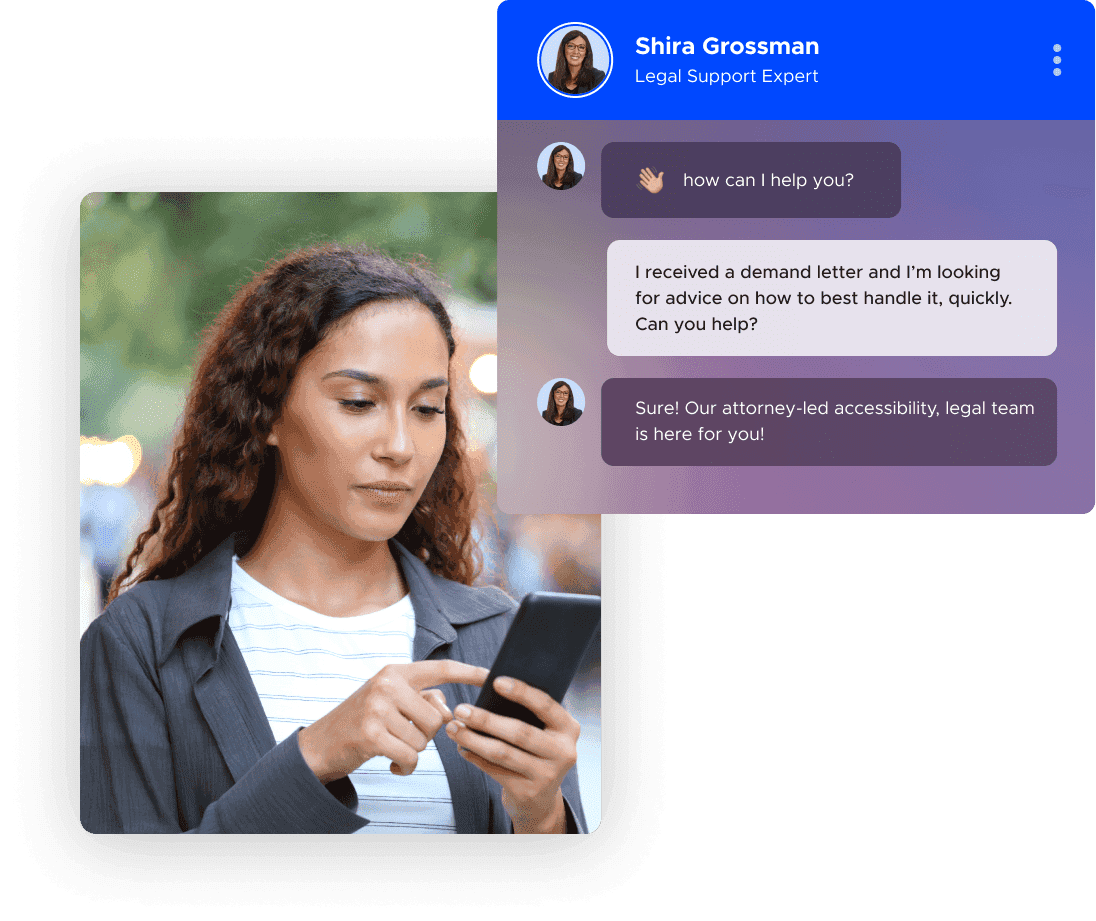 Meet Your Expert Legal Advisors
Our Legal Support Program provides you with immediate assistance with any type of accessibility-related legal complaint or demand letter.
Shira Grossman, Esq.
UserWay Head of Legal Affairs & Innovation
Digital Accessibility Litigation Strategist with over 20 years of experience
Dr. Lionel Wolberger
UserWay COO
Senior member of the W3C, and Accessibility Platform Architects Working Group
Raghavendra Satish Peri
UserWay Director of Accessibility
Expert assistive technology user, IAAP certified and court appointed ADA lawsuits expert
Secure Ongoing Legal Protection
with UserWay's Managed Accessibility™
Commitment
$1 million limitation of liability
*terms and conditions apply
Case Tracking
Docket monitoring for filed lawsuits
Immediate Actions
Automatic activation of UserWay's LSP with demand letter or lawsuit
*UserWay is not a law firm and does not provide legal representation. The services provided by an attorney, employed or contracted by UserWay, are considered "law-related services" under Rule 5.7 of the American Bar Association's Rules of Professional Conduct and do not provide the same protections as an attorney-client relationship. This brochure is for informational and educational purposes only and should not be considered legal advice. You should contact your own attorney for specific legal advice.