UserWay Enhances Accessibility
on The Motley Fool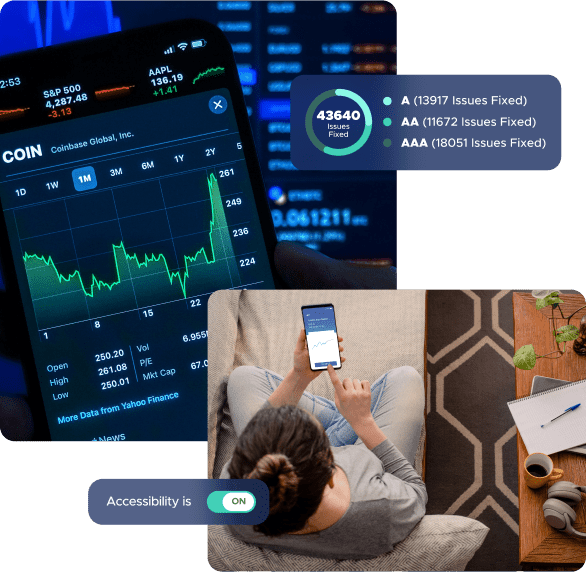 INDUSTRY

Financial and Investing Advice

CHALLENGE

To decrease the development time required to stay current with accessibility standards.

SOLUTION

Install the AI-Powered UserWay Solution.

RESULTS

More than 40,000 accessibility violations were instantly corrected across thousands of webpages.
Client Background
The Motley Fool is a private financial news and investment advisor founded in 1993.
Each month, its online content is read by more than 50 million people.

Based in Alexandria, Virginia, its global team provides investment recommendations, stock research and expert analysis via an online subscription service. In addition to its services in the US market, it has operations in Australia, Canada, Germany, Japan and the United Kingdom. Named after the court jester from Shakespeare's play "As You Like It," The Motley Fool isn't afraid to inject humor or new perspectives into its investment analysis.
The Motley Fool's purpose is to make the world smarter, happier, and richer.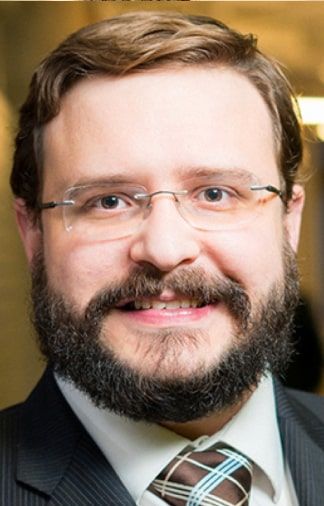 The Challenge
Accessibility and Compliance At-Scale
The Motley Fool was already structured well for accessibility, but its development team was spending a lot of time trying to keep the site updated to current standards.
The organization's leaders wanted a way to streamline the process.

The Motley Fool has long been devoted to ensuring accessibility and addressing the needs of its diverse users. "We made a commitment to accessibility 5 years ago and completely updated the code on The Motley Fool website" Chris Harris, Director of Product at The Motley Fool, said.
"It was an easy decision to add the UserWay widget with its AI capabilities as the next step."

Part of that next step was to be inclusive of site visitors with health considerations that can't easily be addressed with code alone. Dyslexia, for example, affects 20 percent of the population, while vision loss affects 13 percent. People with these disabilities require solutions that go beyond well-coded websites.
The Solution
INCLUSIVE
Barrier-Free Accessibility
The Motley Fool selected UserWay to add an extra layer of accessibility to its already well-constructed site. With the integrated AI technology UserWay provides, it is able to ensure the Fool.com browsing experience is accessible to everyone.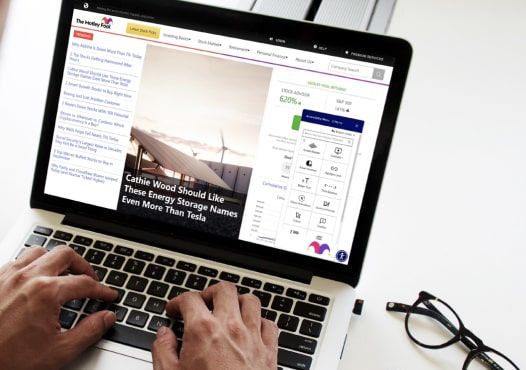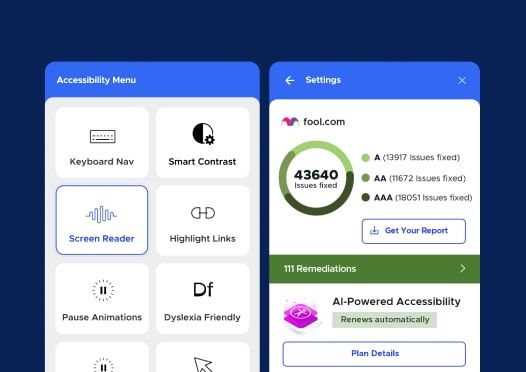 SIMPLE
Painless Deployment
The UserWay solution is powerful, scalable, lightweight, and secure for one website or a thousand. The American and European Fool.com sites both have enjoyed seamless integration with UserWay technology – without needing to refactor their existing code.
DYNAMIC
Automatic Remediation
UserWay's accessibility widget, which is easily integrated on any website by adding just a single line of code, also works behind the scenes to ensure the site remains compliant with WCAG requirements — even as the guidelines, or The Motley Fool platform, are updated and changed.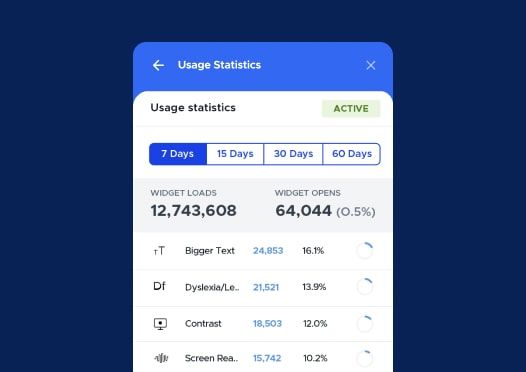 Reduced Workload,
Reduces TCO