UserWay Helps
Emerge USA & Canada
Achieve Accessibility for Its Clients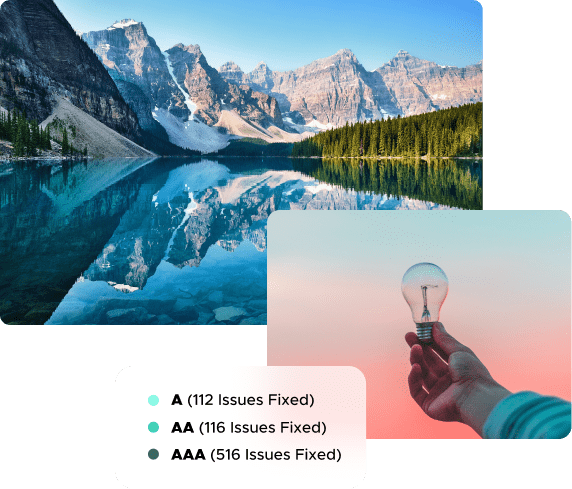 INDUSTRY

Digital marketing

CHALLENGE

To offer an affordable, web accessibility solution that preserves client and user privacy

SOLUTION

Install the UserWay AI-powered Widget on client websites

RESULTS

Improved accessibility for client websites using just one line of code and without asking for users' personal details
Client Background
Emerge USA & Canada is a digital marketing firm committed to social and environmental responsibility. Nonprofits, startups, government agencies, and private enterprises that are dedicated to making the world a better place all rely on Emerge to help them tell their stories.

Using leading-edge technologies, the firm provides digital media, strategic planning, design, video production, and consulting services to expand its clients' brands, reach, engagement, and interaction with current and potential audiences.
Emerge USA & Canada helps organizations share the amazing work they're doing to make their communities and the world a better place to live.
The Challenge
Automatic Accessibility For All
Emerge is always looking for new ways to help its clients be better corporate citizens. The company wanted a simple web accessibility solution it could recommend to its clients.They specifically wanted to avoid situations where all the pages on a website required manual recoding because screen readers and other assistive technologies could not properly interpret it.

Emerge wanted an affordable solution so small nonprofits and startups wouldn't get left out. The process for implementing the solution and keeping content compliant needed to be as efficient as possible. The team at Emerge also wanted to use a product that does not track users or ask for personal information.
The Solution
Efficiency
Quick and Easy Setup
The widget could be installed with just one line of code. For most of the company's clients, it could be running on their sites in less than an hour. In addition to changing the widget's colors to match their clients' websites, they are able to rearrange and remove options on the user interface.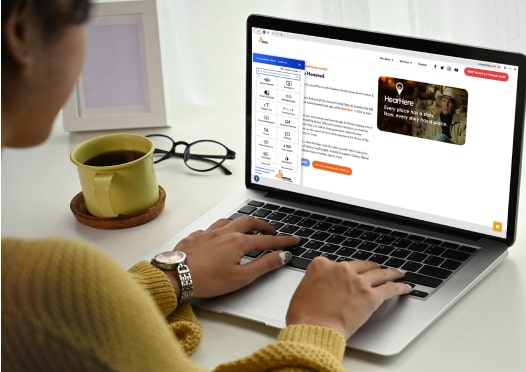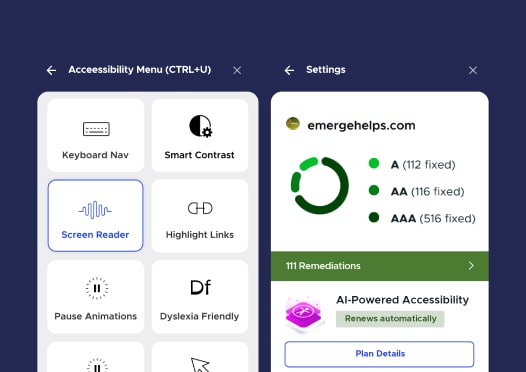 Customizability
Improved User Experience
Once the widget is running on a website, all visitors are immediately able to customize their experience using a host of accessibility tools. These include multiple color-contrast settings to make the text more legible against page backgrounds, the ability to make text larger, an option to pause distracting page animations, and a variety of cursor settings.
Compliance
Respect for user privacy
Site visitors are never asked to provide personal information and the widget doesn't track what anyone views. This means there's no risk of private details being submitted to a third party or databases of marketing information being tied to visitor names or other identifying information.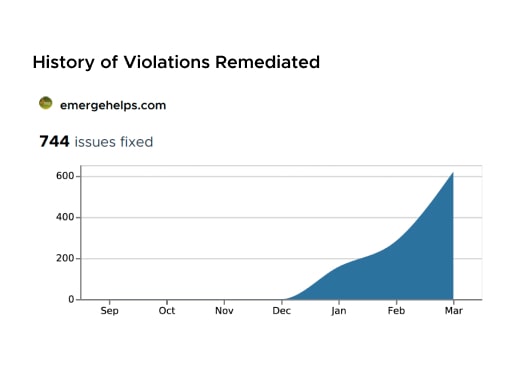 Reduced Workload,
Reduces TCO