UserWay Empowers CHEQ with
Customizable
Digital Accessibility
INDUSTRY

Cybersecurity, tech

CHALLENGE

To make CHEQ's website accessible and user-friendly

SOLUTION

Install UserWay's AI-powered Widget on CHEQ's website

RESULTS

Fully-customizable online experiences, including a screen reader and contrast settings
Client Background
CHEQ is the leading solution in the world for Go-to-Market organizations looking to secure their business from invalid traffic (IVT). The company is at the forefront of cybersecurity innovation, leading the growth of Go-to-Market Security (GTMSec), one of the fastest-growing categories in tech today.
We're putting cybersecurity in the hands of go-to-market leaders, to secure their operations, marketing, sales, data and analytics from fake users, bots, and other malicious actors, who make up over 40% of the internet's traffic.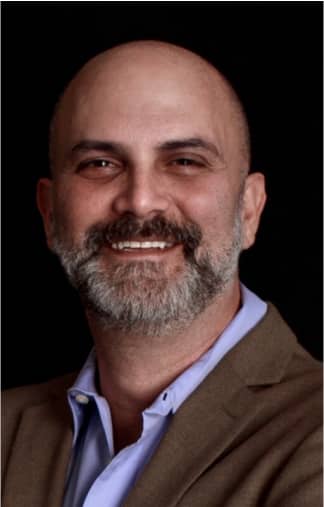 The Challenge
Conforming with web accessibility standards
CHEQ leaders were aware of the US and international web accessibility requirements and wanted to make their site conform to the accepted standards. As its development team got deeper into the process, it realized maintaining a high level of compliance would take too much time away from product development.

Its executive team had already ensured the company's website content was easy to read. However, CHEQ leadership knew they needed help to guarantee the site worked flawlessly for people who use assistive technologies to navigate the web. Specifically, CHEQ didn't want to re-code all the pages on the website and required that all new materials added to the site become automatically accessible. In addition, visitor privacy was a critical requirement.
The Solution
Convenience
Easy accessibility
with the widget
By implementing the UserWay AI-Powered Accessibility Widget, CHEQ avoided manually adjusting the code across all the pages on its website.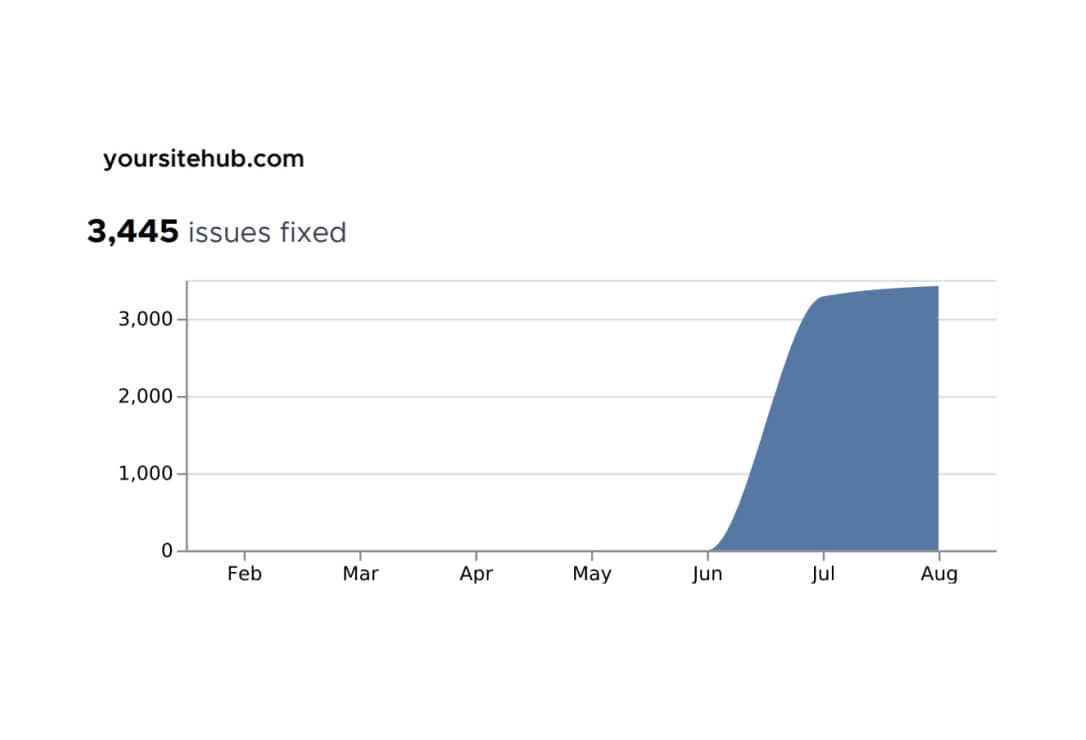 Customizability
Brand integration
The widget button matches the colors and style of the CHEQ website without looking out of place.
Privacy
Access to all
accessibility tools
All CHEQ website visitors automatically have access to the UserWay widget's accessibility tools. As a result, they are never asked to disclose their disabilities or select their disabilities from a list, thus preserving their privacy.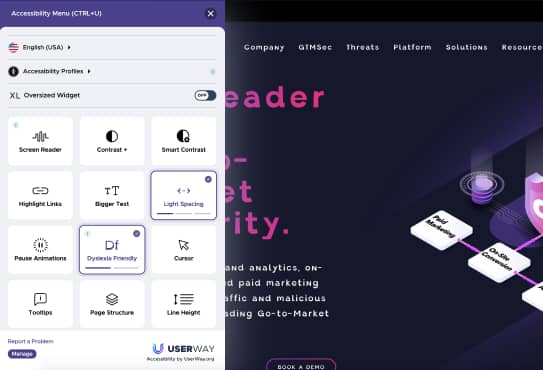 Reduced Workload,
Reduces TCO