UserWay Transforms Accessibility For
BlueSky School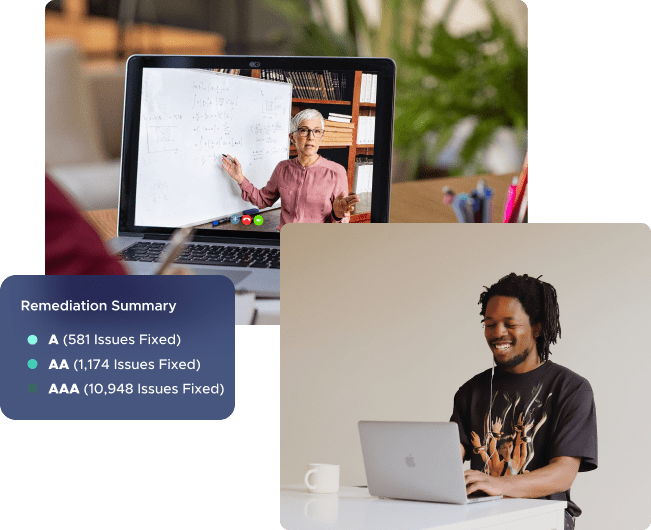 INDUSTRY

Education

CHALLENGE

To improve accessibility for students with special needs

SOLUTION

Install the UserWay AI-powered Widget on the school website

RESULTS

Accessibility options for students with dyslexia, color blindness, and other disabilities all in just one widget
Client Background
BlueSky School was founded in 2000 with a mission to make free online education available to all Minnesota residents in grades 6-12. It is the first Minnesota-based charter school with a completely online curriculum and leads its peers in student success and innovation.

Students, staff, and parents work together to select a program that works best for each individual's learning style, skill level, grade level, and credit requirements. The program is then uniquely tailored to each student's interests and personal needs. Students come from all cultural and socioeconomic backgrounds across the state.
BlueSky offers Minnesota students in grades 6-12 a world-class online education.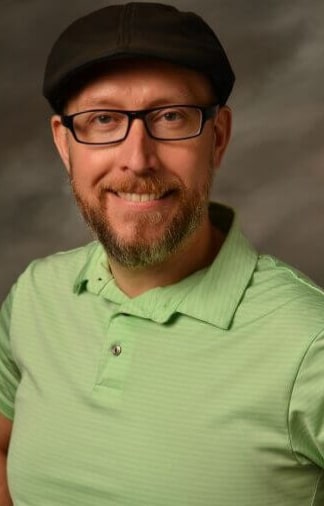 The Challenge
Accessibility for Different Kinds of Users
As BlueSky's online schooling platform accepted more students, its leaders knew students within the special education program would greatly benefit from having text read to them. A number of students, including those with mild forms of dyslexia or color blindness, struggled with keeping their place when reading text online.

The leadership team wanted a simple solution that would make current and new materials automatically accessible for students. Additionally, the school's leaders didn't want a service that tracked or required personal information from students to function.
The Solution
Efficiency
Improved Accessibility and Student Success
By implementing the UserWay AI-powered widget, the BlueSky School avoided manually adjusting the code across all the pages on its learning platform. By removing the barriers to website accessibility, BlueSky helped its students focus on their studies instead of solving issues with the website interface.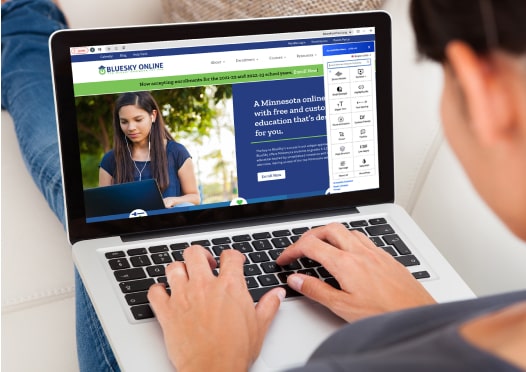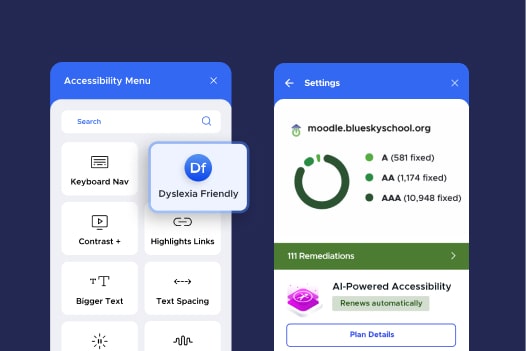 Customizability
Ease of Use
The UserWay widget simplifies navigation and page display customization. The overlay is always easy for students to find in the corner of the screen. All of the accessibility tools are available as soon as each page loads.
In addition, anyone experiencing problems reading can try the dyslexia-friendly font.
Compliance
Respect for user preferences
BlueSky students will never need to select their disabilities from a list to make pages adapt to their needs. All of the accessibility tools are available as soon as each page loads.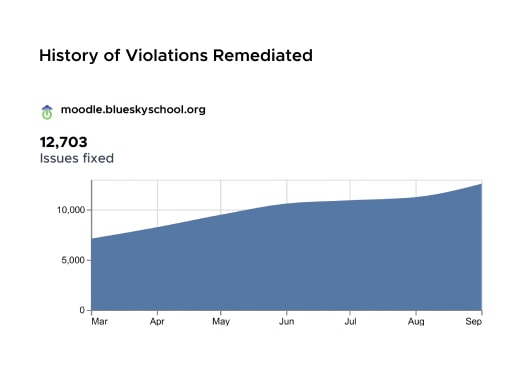 Reduced Workload,
Reduces TCO