UserWay Makes
Accessibility Easy
WCAG & ADA Compliance
UserWay's solutions make WCAG & ADA compliance easier from day one, and every single day thereafter.
Mitigate Legal Risk
Protect your website from accessibility-related lawsuits with the world's strongest automated solution for accessibility.
Enhanced Usability & UI/UX
Accessibility sets your website apart and showcases your commitment to inclusion - all while boosting SEO, search rankings, conversions and your bottom line.
The Internet should be
Accessible to Everyone!
The Ultimate
Handbook

for

Enterprise

Digital Accessibility & ADA Compliance

This insightful handbook includes everything you need to know to make a large organization's electronic assets barrier-free for people with disabilities.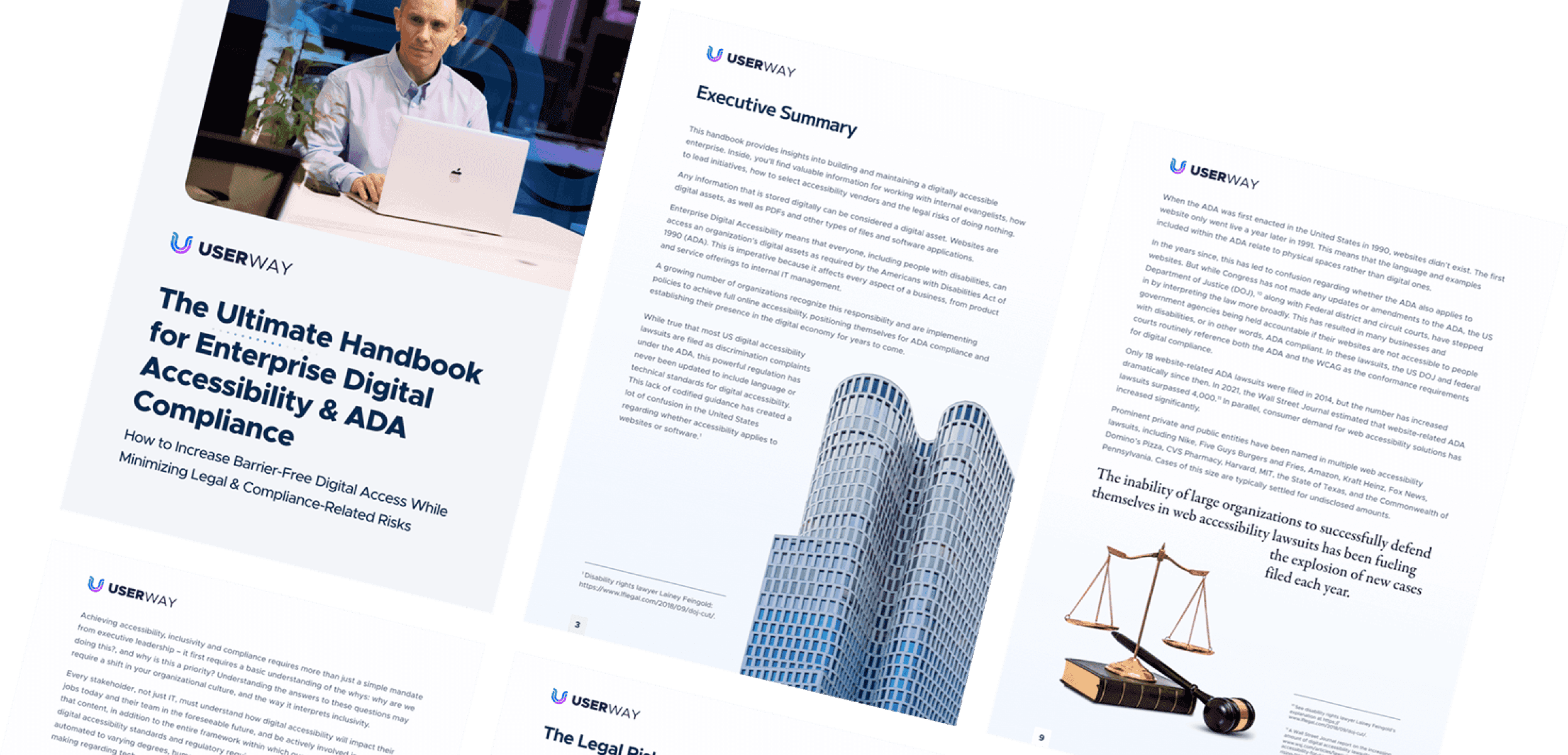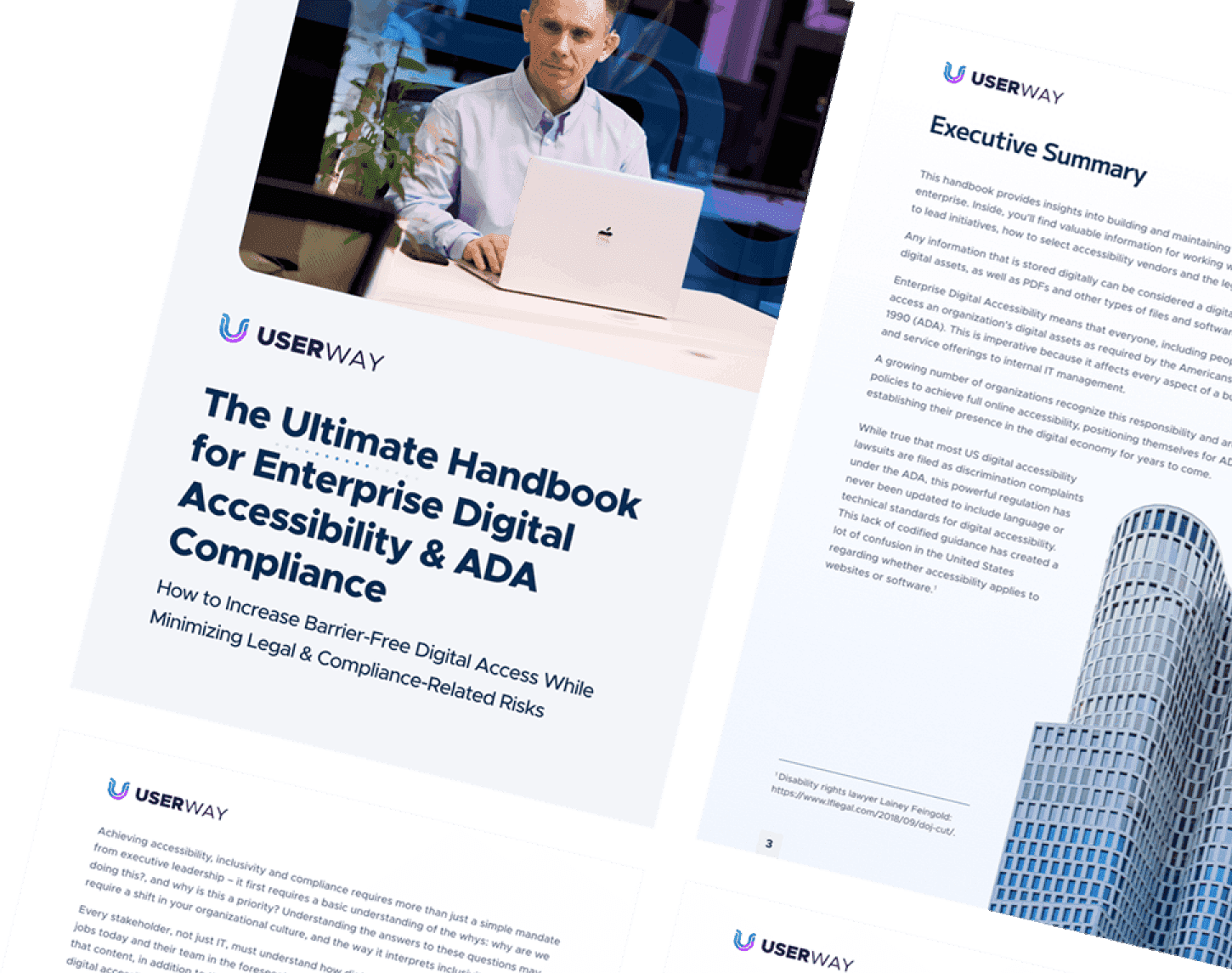 Smart Leaders Choose UserWay
From Fortune 1000 enterprises to SMBs, UserWay simplifies accessibility, compliance and user experience for organizations of all sizes.
Fortune 1000 Company
After a Fortune 1000 Company faced lawsuits due to accessibility issues on its websites, its leadership team contacted UserWay for fast, automated, AI-powered remediation.
Fool.com
The Motley Fool invested significant time and development resources performing manual updates to its websites to meet ADA standards. UserWay simplified the process.
CMSMax
CMS Max was looking for an ADA-compliant accessibility solution that would be easy to implement across the 2000 websites it hosts. UserWay met the challenge.
The Voice of Siri
Susan Bennett
"

UserWay sets
your website apart
and showcases


your

commitment
to inclusion